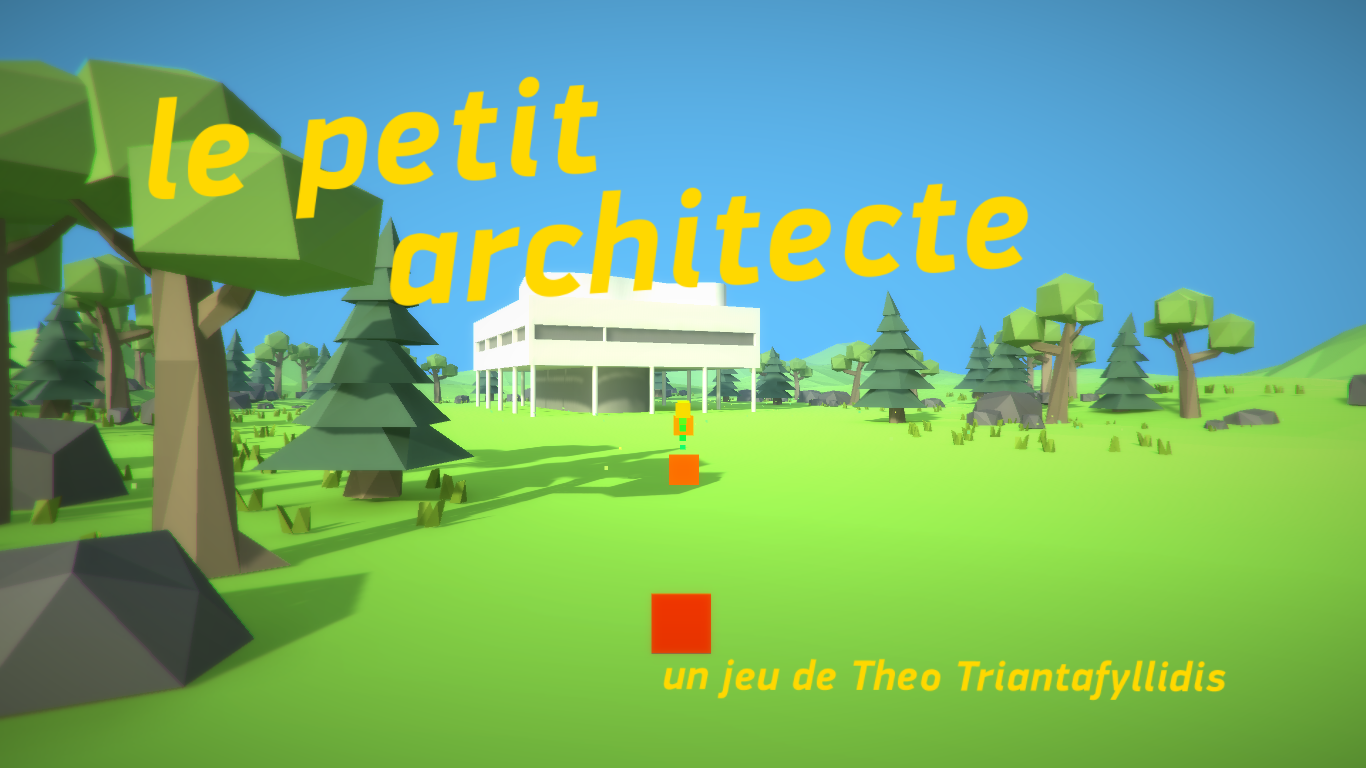 Le Petit Architecte
A downloadable game for Windows and macOS
Le Petit Architecte is an open-ended architectural competition. Participants are invited to take the role of a young intern, destined to create the absolute architectural masterpiece. Starting from the location of the infamous villa, they are given an arsenal of building materials to unravel their talent and improve upon Édouard's design. The tallest and most aesthetically pleasing icon wins.
Le Petit Architecte was commissioned by #decorbuziers exhibition in Romantso, Athens, Greece, a big alternative pop, neo-goth «memorial» on the occasion of the 50 years since the death of Le Corbusier. The exhibition was organised under the auspice of the School of Architecture of Athens, NTUA, Fondation Le Corbusier, Hellenic Institute of Architecture, greek division of Docomomo, Institut français d'Athènes, Embassy of Switzerland in Greece, Center Of Mediterranean Architecture and Association Internationale des Amis de la Fondation Le Corbusier.
it has been published in: killscreen, warpdoor, gadgette, rock paper shotgun

hyperallergic, pc gamer, archpaper
and in designmag, frapress, ta nea, lifo (in greek tho)
part of the poetry for architects series

Created by Theo Triantafyllidis
Install instructions
Recommended:
-download, unzip and run the software.
-build je tower!
Experimental:
-run in yo browser here!